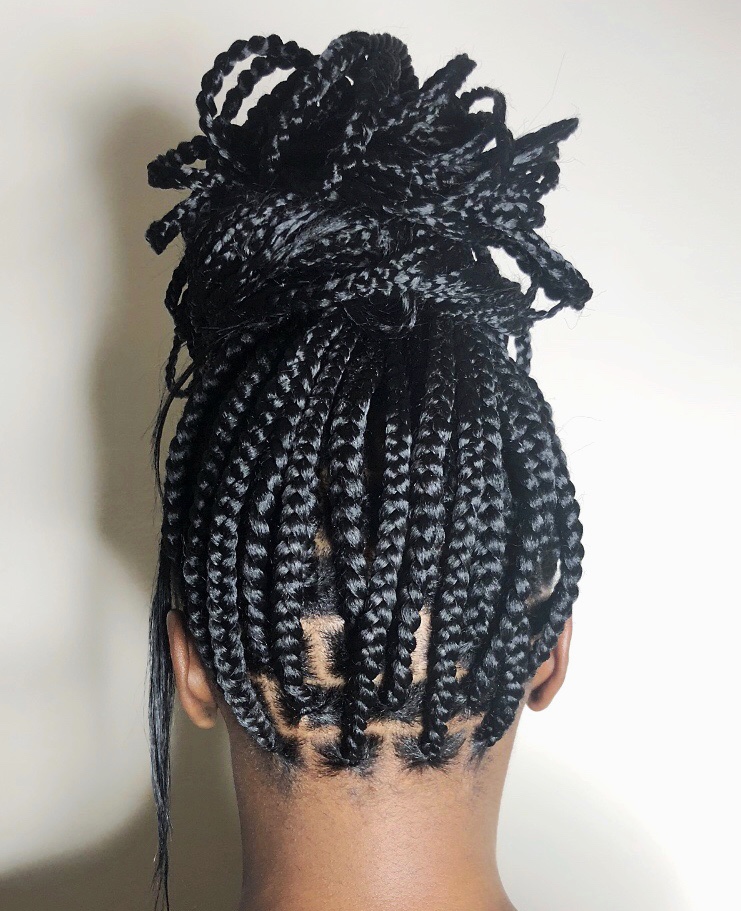 Believe the hype!
The rumors are true.
Knotless braids are becoming more and more popular however, there are many people who still do not know what the big deal is!
If you are one of those people, you are in the right place.
This introduction to knotless braids class will breakdown what knotless braids are, the core differences between knotless braids and traditional box braids and why this distinction matters.
I will even share tips on how to tell if an install is done well!
Whether you are just curious about learning more about knotless braids, a braid enthusiast waiting to give knotless braids a try for your next install or a hobby braider/hairstylist wondering if you should add knotless braids to your service menu, this introduction to knotless braids is going to help you decide!
See you on the inside!
LEVEL UP! Unlock the knotless braider in you!
After you get all of the FREE game about knotless braids, enroll in the Knotless Nation Braid Better Bootcamp and become a part of our community!
We are committed to changing braid experiences for women everywhere with the knotless technique!
From natural hair education to set up to consultation tips, tools and products, and discounts on trademarking consultations with my personal trademark lawyer, this class is for people who are SERIOUS about knowing better and doing better!
*Group class dates rotate year round. Private classes available.