You don't need a license to LEARN!
Put your fears aside! You do not need a license to learn how to install knotless braids!
If you know how to do one single 3 strand braid, you can do this!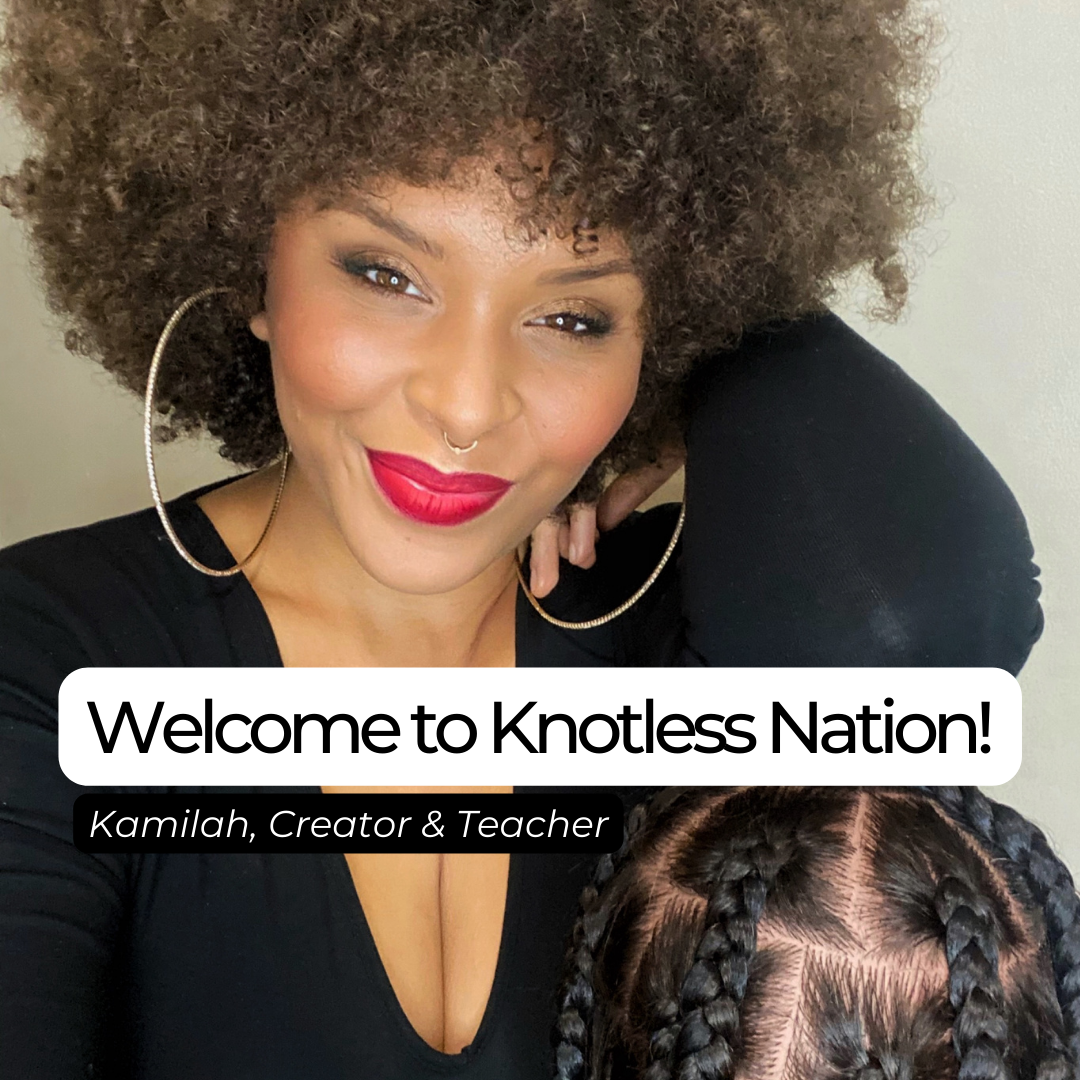 The Knotless B.R.A.I.D.S. blueprint is the original step by step process created by Knotless Nation that details how to install knotless braids with each letter corresponding to a step in the installation of knotless braids.
There are a lot of small parts to an install but this process will keep you organized!
Learn the knotless technique that turned customers into loyal clients!
BONUS material includes: stretches for stylists video, a shampoo lesson from fellow educator @thetextureologist on IG, an ebook reference guide for braiders who want to learn more about the education side of braiding and lastly a consultation discount code from my trademark lawyer.

A preview of what is covered in this course!
(Oh yes, I am sharing it ALL!)